Dispensing pharmacy
Contributing to local healthcare by providing high-quality services as a comprehensive healthcare station.
As the medical care system in Japan has changed with public awareness about health increased, social needs for dispensing pharmacies and drugstores are gradually changing.
Our dispensing pharmacies and drug division aim to be regional "family pharmacies" and "comprehensive healthcare stations" where people visit for various consultations such as daily health and nursing-care consultations in addition to medical consultations. It is our goal to contribute to local healthcare by developing high-quality pharmacies and drugstores which extensively support from prevention to home medical care and nursing-care while making contact with regional medical institutions.
FALCO Pharmacies, Ltd. ・Tulip Drug Dispensary Co., Ltd.
We are actively working on home medical care in response to social needs.
At a time when we are about to face the full seriousness of an aging society and medical treatment settings are shifting from hospitalization to home, roles of dispensing pharmacies as the leaders of home medical care have gained recognition.
FALCO is actively conducting "medication teaching by visiting home-bound patients" as one member of the home medical care team. We are also working toward improvement of patient's quality of life (QOL) by through sales and rental of nursing care supplies and welfare equipment as well as housing reform.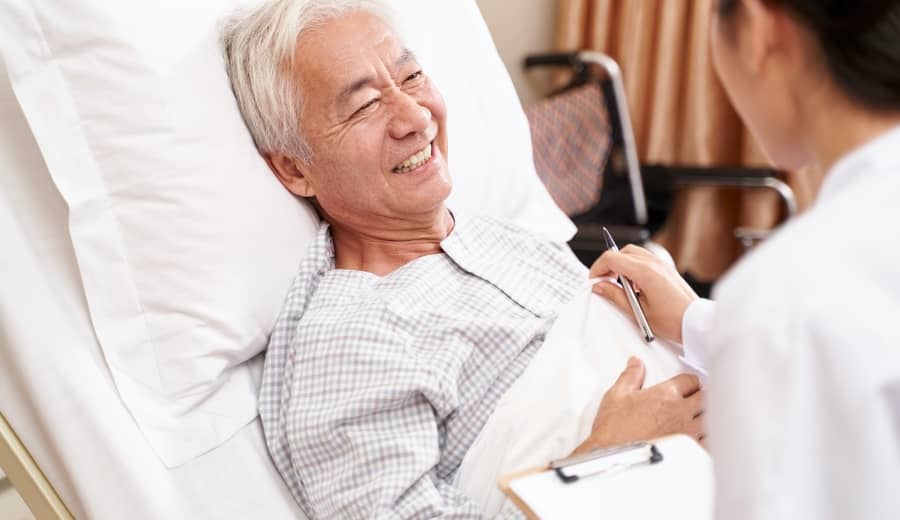 Home Care
We support the self-medication of local residents.
Awareness of self-medication to control people's own health on a routine basis has increased.
However, both drugs and supplements have the risk of producing different effects depending on the individual, side effects and/or problems by taking multiple medications. With our pharmacists and expert staff's closely listening and offering advice, we properly support safe self-medication of local residents. We are working toward the establishment of a store trusted by patients and customers with satisfaction, as a regional "comprehensive healthcare station."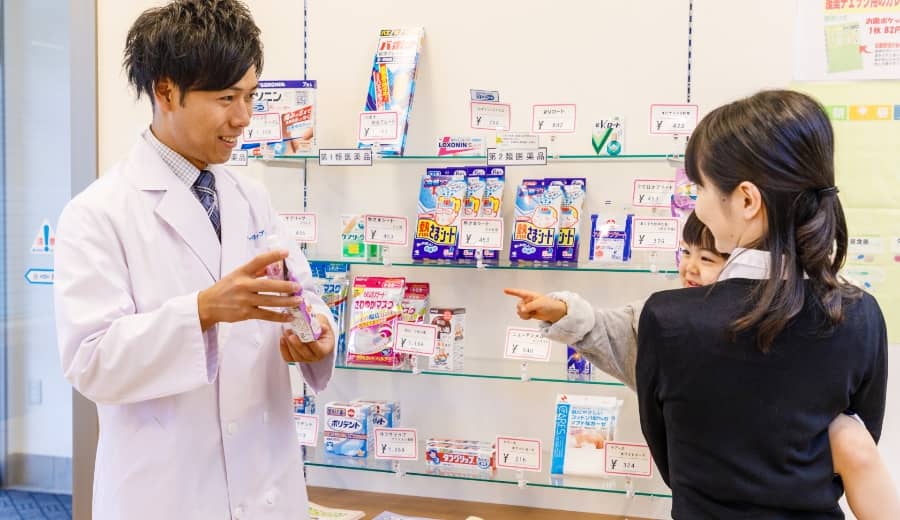 OTC drugsales