Information Technology
Supporting the medical front with strength through
IT services that offer a personable feeling.
By implementing various IT services,we support medical care comprehensively.
IT is likely to be regarded as mechanical. The role of IT is to support patients from behind the scenes so that they can receive medical treatment with a sense of security by incorporating a more relaxed atmosphere into medical care. We are pursuing such IT services.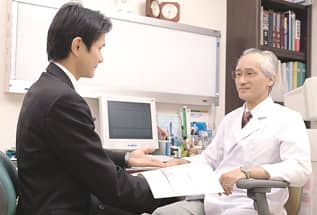 Medical Information Services
Portal site for comprehensive medical services
If IT can be utilized efficiently, a more relaxed atmosphere can be created in medical fields allowing higher-quality medical services to be realized.
We FALCO Group, as the medical field to serve you, we offer an ASP service that can reduce deployment costs and maintenance costs, etc..
Providing various services from medical care to routine work management via the Internet, we support next-generation medical management.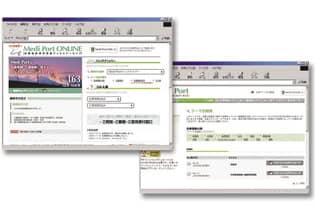 Electronic Medical Charts
Electronic medical chart service unique to a comprehensive medical service company including clinical testing, dispensing, and ICT
We have developed a cloud-based electronic medical chart "HAYATE / NEO" for small and medium-sized hospitals and an electronic medical chart "@home Dr." for bedless clinics.
・HAYATE / NEO
Utilizing cloud technology, realized significant cost reduction.
We confidently propose to small and medium-sized hospitals that have given up on introduction of electronic medical charts at a high cost.
・@Home Dr.
An electronic medical chart for bedless clinics that integrates clinical testing know-how.
It has excellent convenience and functionality, and carefully nurtures "communication" between a doctor and a patient.